When you arrive, we will have a detailed chat about what you wish to do during your days with us. This gives you an idea about what we have to offer and to make sure you don't miss out on any of the activities available in the area. We recommend you to reserve
at least 4/5 days.
Cycle through our lovely traditional villages. Experience the cool breeze on your face as you
ride among the lush tropical landscape.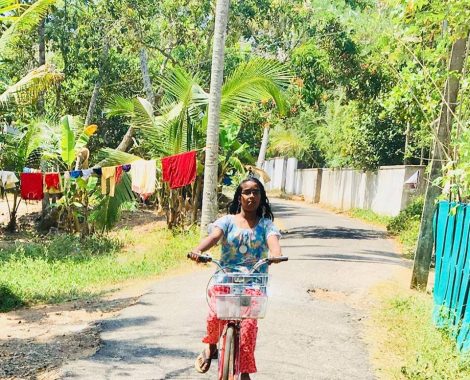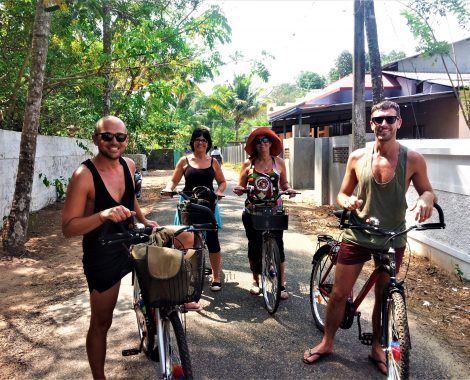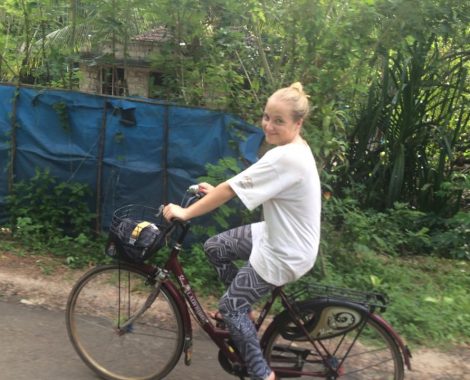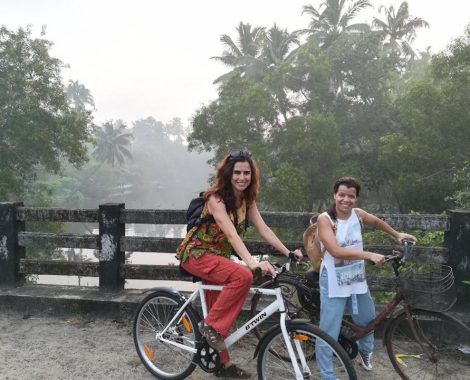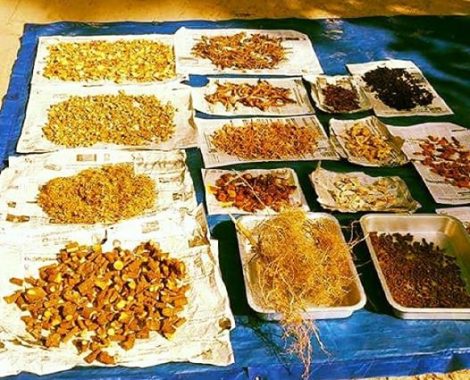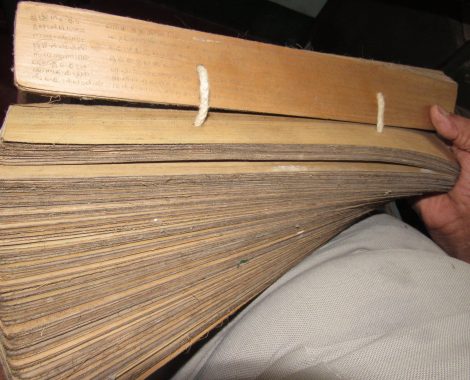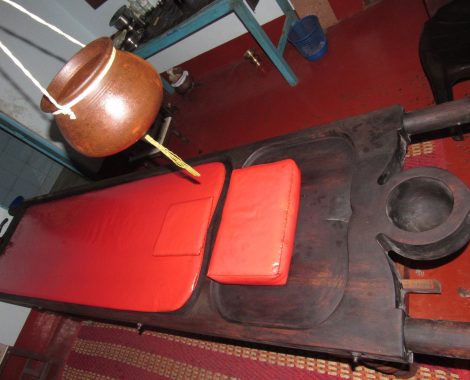 Experience genuine Ayurveda treatments with a traditional family who have centuries of
authentic Ayuvedic practice behind them. The doctor is available for free consultation at the
villas.
Come to our kitchen to enjoy a fun time learning about our local Kerala dishes.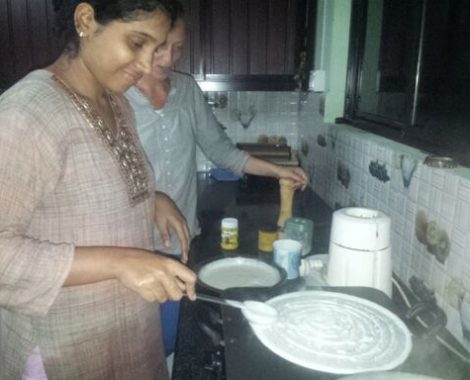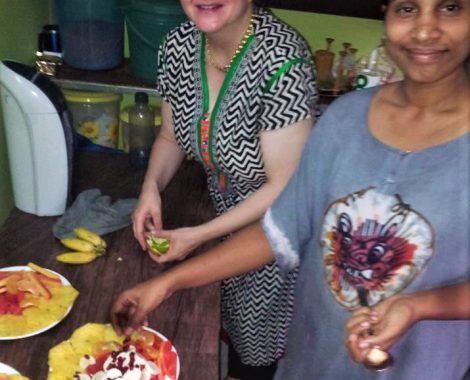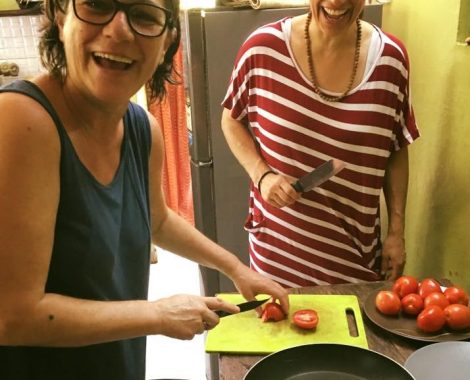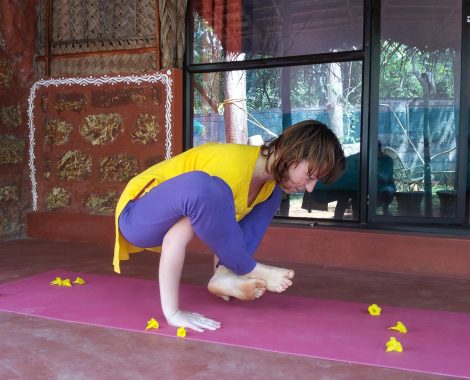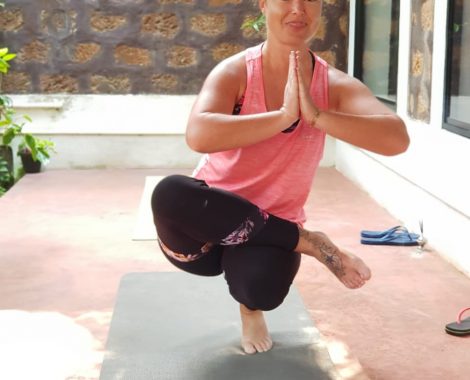 We have daily early morning Yoga sessions. A perfectly peaceful way to start your day.
Experience local culture and the hustle and bustle of Alleppey town
which is just a half an hour Tuk Tuk drive away. Find a bargain at the many shops and the local market.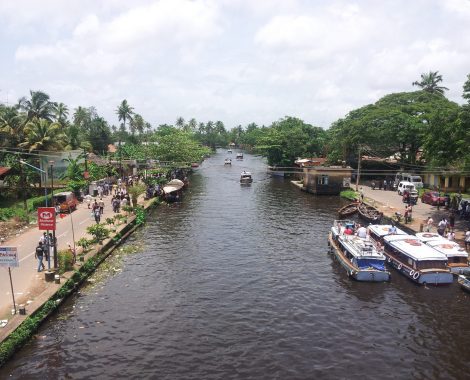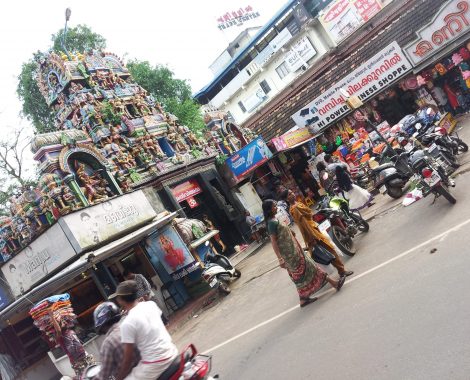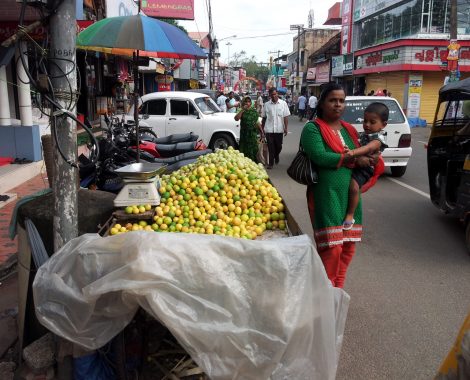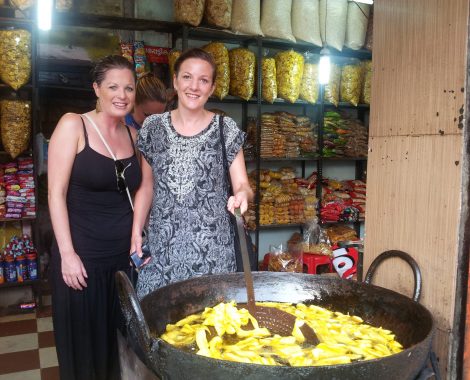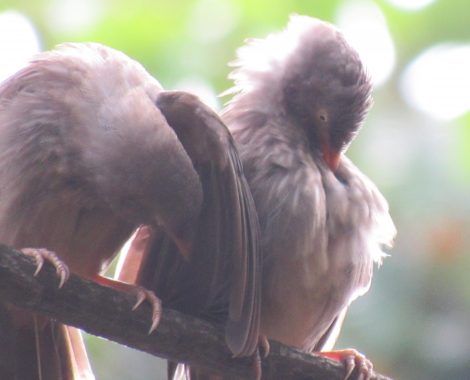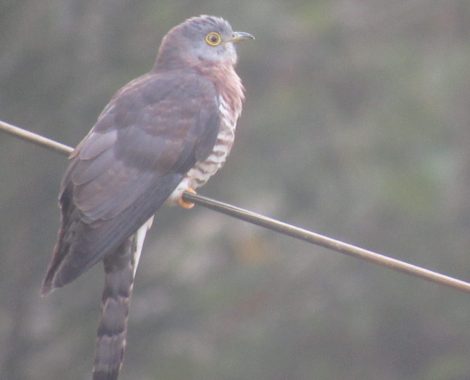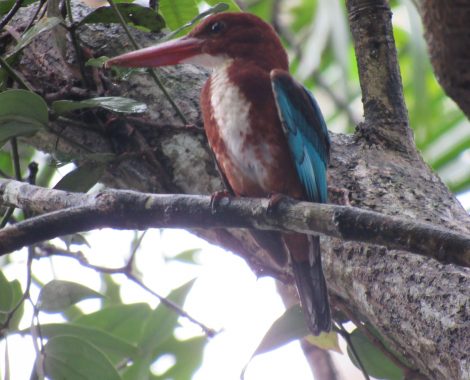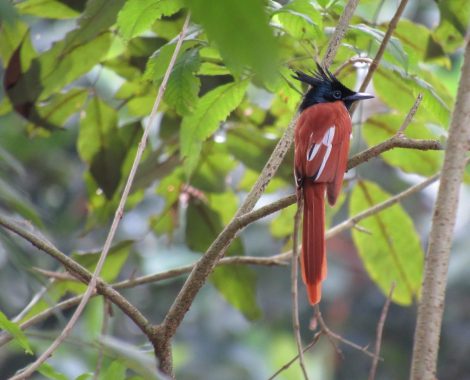 If you are a lover of birds you will be amazed at the more than 100 varieties
you will see around our village and beyond.
Walk a few steps from the villas to Marari Beach to see the local fishermen
bringing in their morning catch.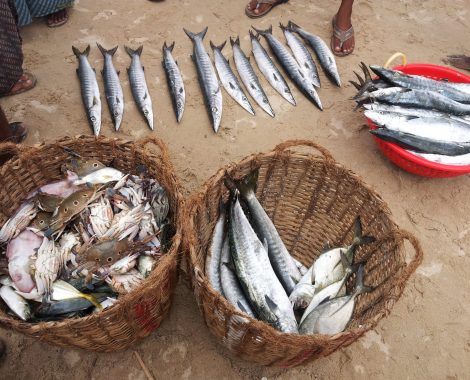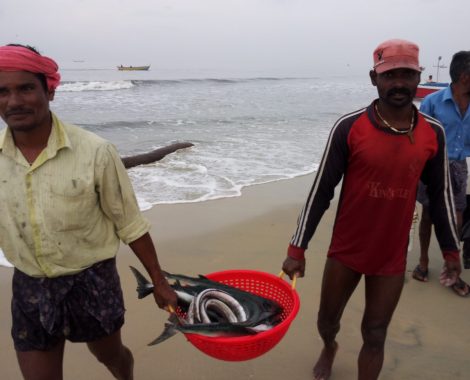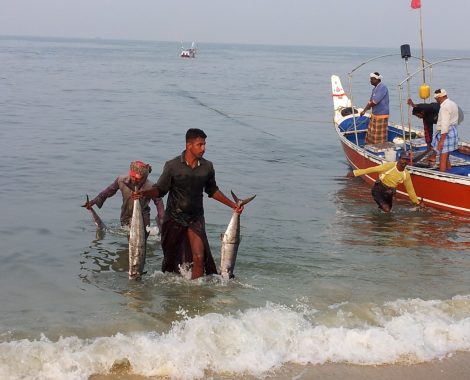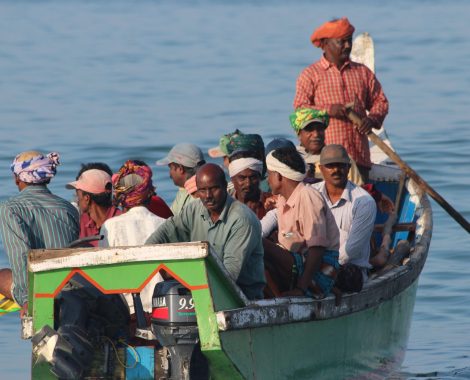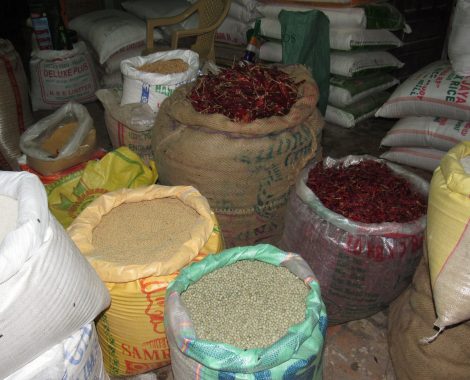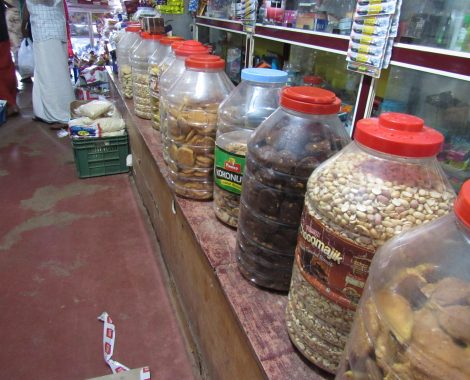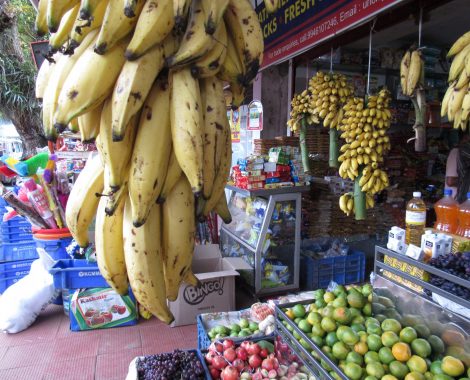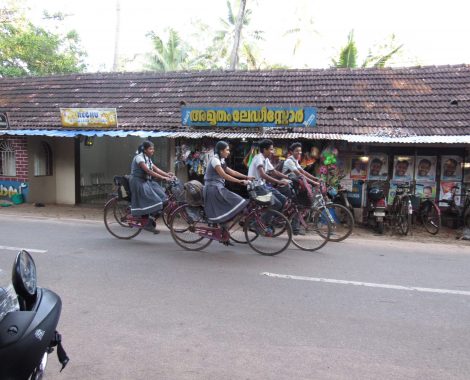 Our local market and Shiva temple are just a 15 minutes stroll or a 5 minutes bike ride away.
Upon your arrival we can arrange a choice of backwater cruises on Alleppey Vembanadu lake.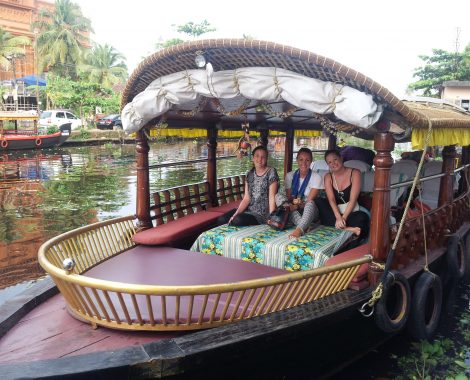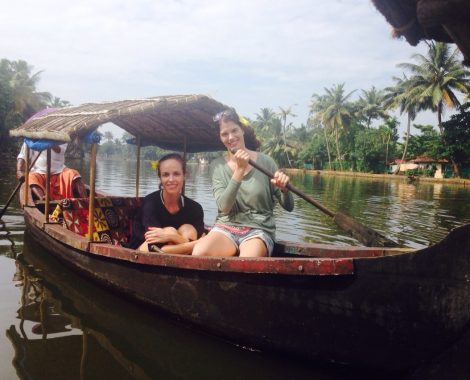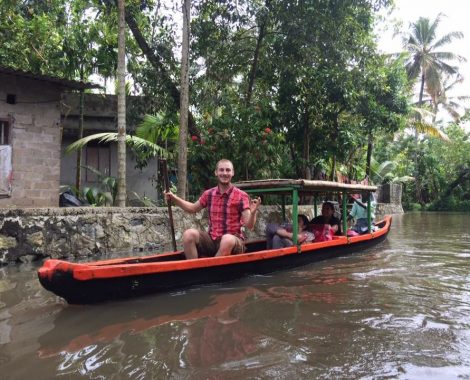 We can also arrange day trips to Kumarakom as well as Fort Cochin.